Join us at 8:00 PM Eastern Time on the First Wednesday of Each Month:
https://us02web.zoom.us/j/89653479728?pwd=Z1Jnd24zMVdKbmx5VDcvVGdSNGdNdz09
Event :: September 2023 OMG Meeting
Title
September 2023 OMG Meeting
Summary
- How About Traps and Vents by Kenny Hart
- Structural Inspections by Brian Deska
Description
Join us for the Septemeber OMG Meeting!
How About Traps and Vents by Kenny Hart

Master Plumber & Mechanical Contractor, Kenny Hart, has ~50 years of experience and is a Virginia Licensed Home Inspector. Kenny has served as President of the Hampton Roads Chapter of ASHI (HR ASHI) and of the Virginia Association of Real Estate Inspectors (VAREI). He has been a presenter at over 100 Home Inspector Training Events in the U.S. and Canada. Kenny is a contributing editor to the ASHI@Home Home Inspector Training Program and has had more than a dozen articles published in the ASHI Reporter®.
Structural Inspections
by Brian Deska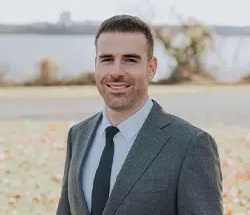 Brian Deska, Structural engineer, has a bachelors degree in civil engineering from the University of Maryland, College Park. We're excited to have him with us to share his insights.
Start Date And Time
09/06/2023 08:00 pm
End Date And Time
09/06/2023 09:30 pm
Location
https://us02web.zoom.us/j/89653479728?pwd=Z1Jnd24zMVdKbmx5VDcvVGdSNGdNdz09
Details